For Sure, Size Matters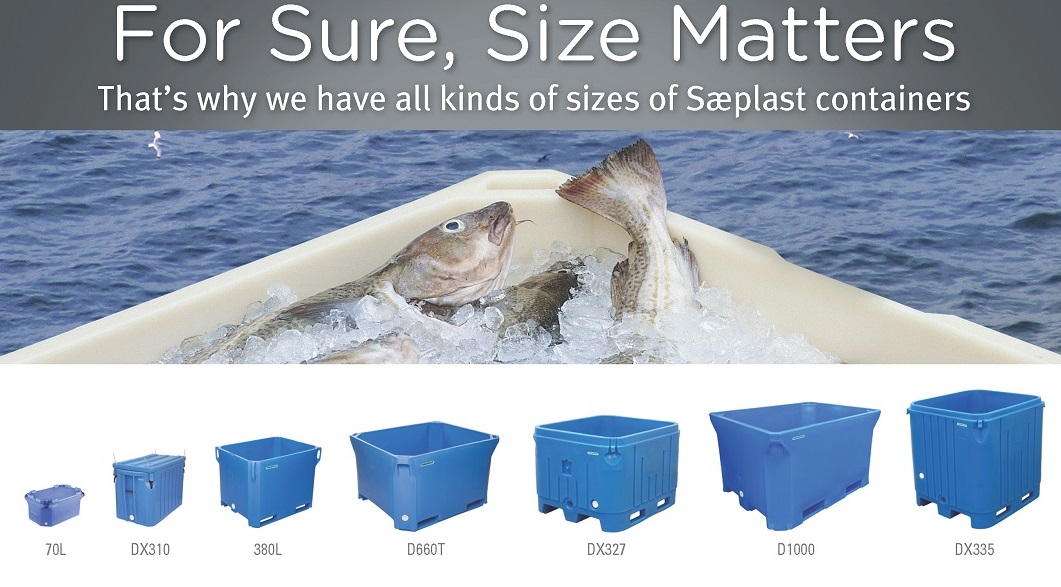 Trust the Innovators, not the Imitators.
Sæplast has pioneered virtually every innovation of insulated boxes over the last 30 years. As a result, Sæplast offers a range of containers second to none in the market today. We have a container to fulfill any and all your cold chain and temperature control needs. No matter where you are located in the world, Saeplast has a container solution for you.
The food industry is under continuous scrutiny and rightly so. Food producers and food suppliers are ultimately responsible for the health and wellbeing of the people they serve. The obvious benefit of Sæplast tubs are the robust double insulated walls. Our tubs have a high insulation factor, keeping your product cool and safe during handling.
Food products are vulnerable to temperature changes. Temperature control is of the essence when it comes to food handling. By utilizing Sæplast containers, spoilage is minimized and your product is protected. We believe our longevity and passion for providing innovative plastic solutions is our core - it is what we do and it is our life. Should you trust anyone else?