Introducing the MS300: The Next Generation of Food Safe Industrial Buggies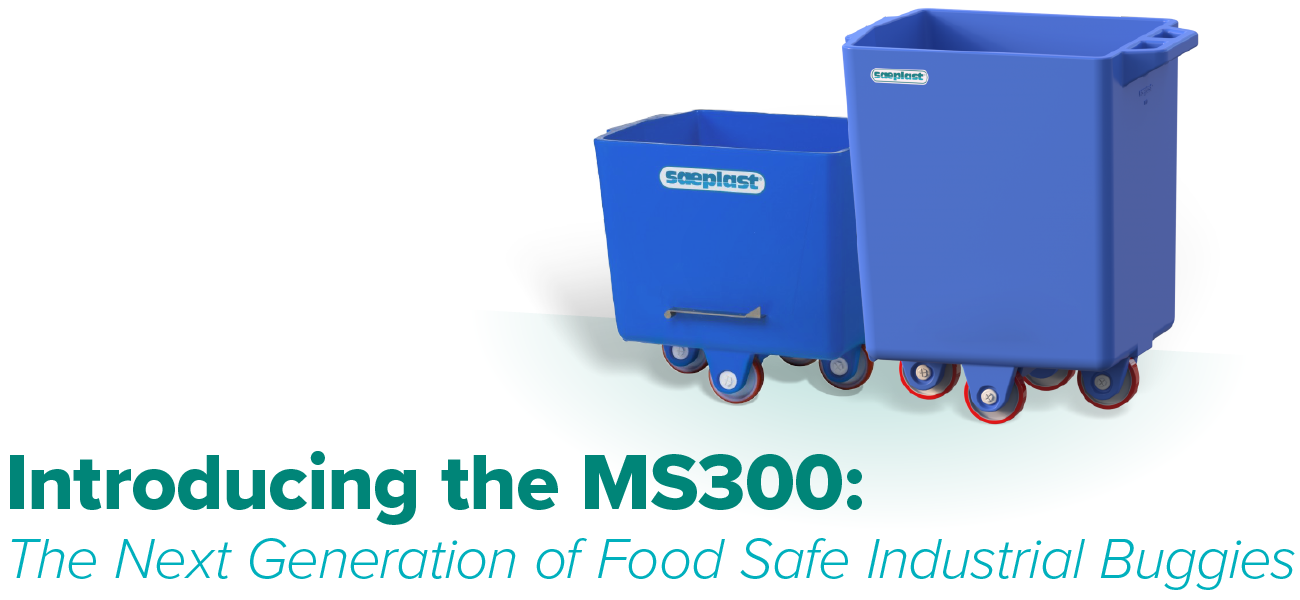 After speaking with some industry players, we discovered the need for a new product that would hold a higher capacity for processing raw products.  Sæplast took that idea and worked it into our current product line. We have designed the most rugged, lightweight, silent and employee-friendly PE buggies for your processing floor. Our new MS300 buggies have the ability to hold up to 291 L and up to 600 lbs, that's 50% more volume capacity than our other options. With a larger capacity, you can transport more raw meats at once, helping to increase production and reduce downtime.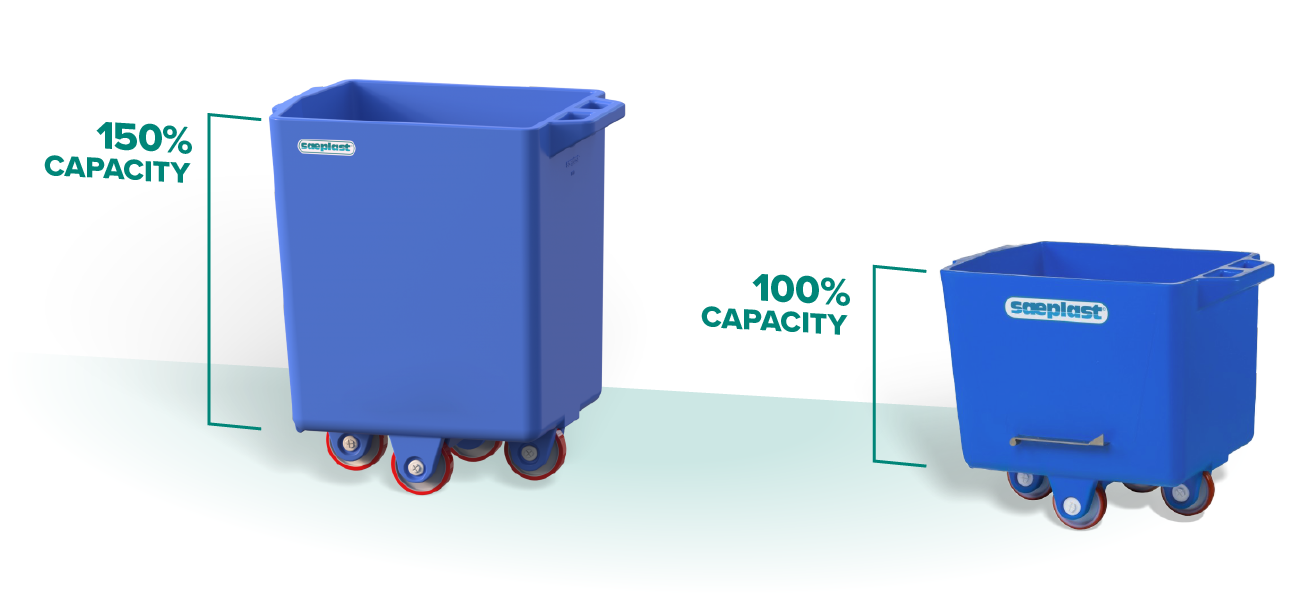 If you work in the meat or poultry industry, you know how important it is to have reliable and efficient equipment to help increase production and ensure the safety of your employees. That's where our MS300 PE buggy comes in. When thinking about the options available for food processing companies, one of the key factors to look at is whether or not to go with steel or plastic models. Both have their pros and cons, and it's important to weigh the options carefully before making a decision.
When it comes to our product the MS300, it's important to note that it's made from polyethylene materials which have a number of advantages over steel. For one, plastic is generally easier to repair and maintain compared to steel. If a plastic buggy becomes damaged, it is often easier and cheaper to fix by simply adding heat to the damaged section.
Additionally, plastic is lighter and more manoeuvrable than steel. Steel bins can be heavy for employees to transport on your processing floor. The dangers of steel becoming broken are also a factor to consider. If an employee becomes injured and requires medical attention, there is a possibility that your product could become contaminated, halting all production—this costs you time and money.
Another point to mention about steel bins is that they can create unnecessary noise in the workplace for your employees. Our MS300 has new and improved wheels that have resulted in sound levels during dumping being diminished by 17 db. The triple-wall polyethylene on our MS300 PE buggy will absorb noise whereas its counterpart to steel creates the usual noise pollution.
Furthermore, the wheels of the MS300 are also easy to repair and can be fixed in-house, saving you time and money on maintenance and repairs. As an added bonus, the materials used in our MS300 buggies are recyclable, making it a sustainable choice for your business!
In addition to its 50% increased capacity, the MS300 also offers a number of other benefits. The buggy comes in a variety of different colours and can be coded for easy tracking and workplace management, helping you to identify what is waste, final product, or ready for shipment.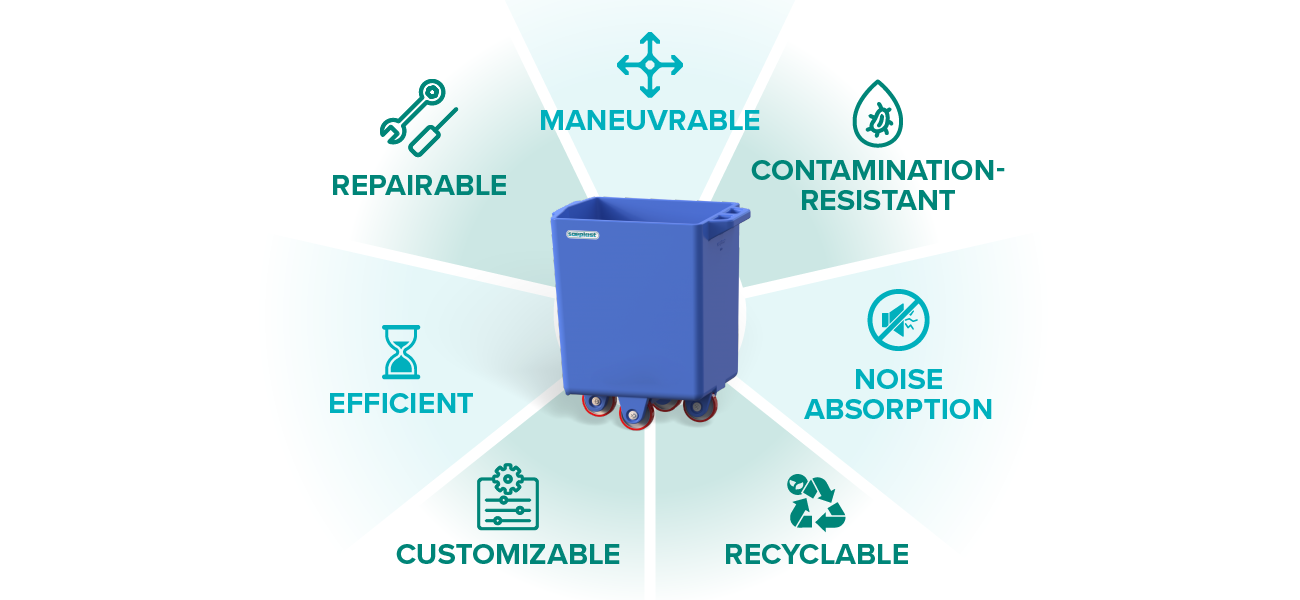 Overall, the MS300 food safe industrial buggy is a valuable addition to any food processing plant looking to increase production and improve safety for their employees. Its improved capacity and range of features make it a smart choice for businesses looking to streamline their operations and boost efficiency.