Ice Cold Benefits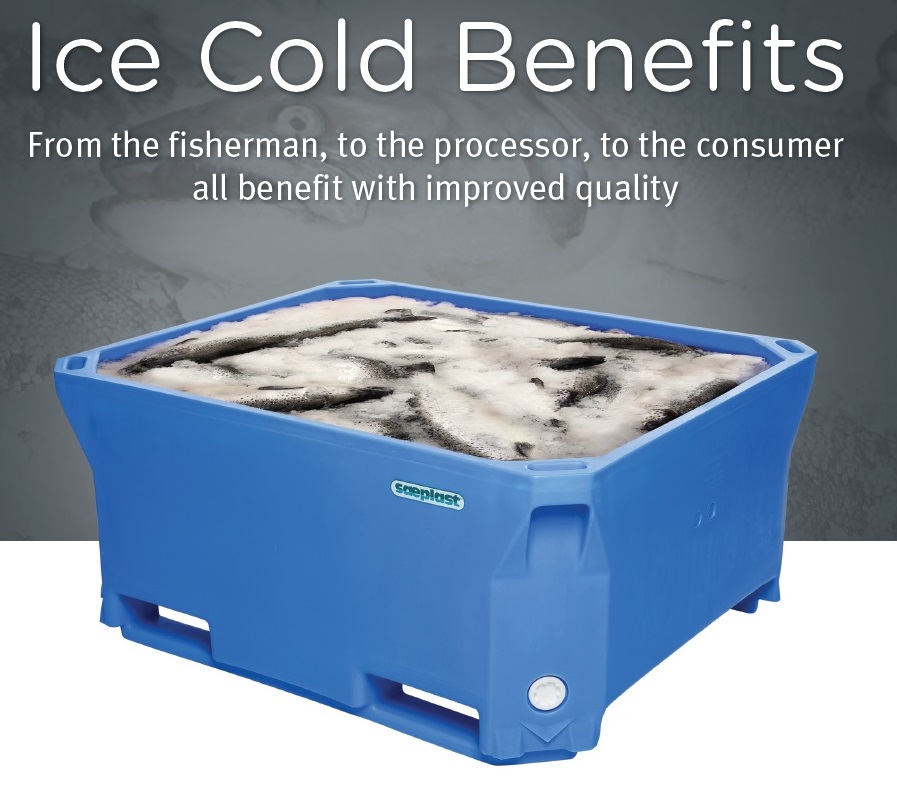 Improved quality from trawler to table
Our customers realize the need to secure the quality of the fish catch is the first step of the food chain. Fish is vulnerable to temperature changes and temperature control is of the essence. Improperly stored fish will spoil and can become unsafe for consumption. Quality starts at the point of harvest, as soon as the fish is taken out of the water.
No matter the size of your vessel or the length of time you are at sea fishing, the benefits and savings are enormous using Sæplast PUR boxes on board with ice. It is essential that the fishermen ensure the quality of the catch as quality lost is never regained.
The lids are also double-walled to ensure that the temperature stays even. We strongly recommend using lids to maximize the quality of the product and minimize ice consumption. The lid is then tightly fastened with rubber straps.
Sæplast is committed to keeping your catch cold. We therefore study and seek to accurately predict temperature changes in food packed in Sæplast insulated containers in order to improve our designs.Freshness is guaranteed with Sæplast PUR containers.
Book a consultation with our sales team and we will assist you in finding the right solution for you.